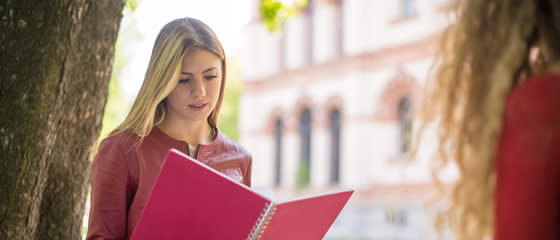 With the academic year well underway, seniors now face the most challenging course load of their high school careers, along with a slew of extracurricular time commitments.  While it is imperative to excel in these endeavors, seniors must also manage the difficult task of meeting the many fast-approaching college deadlines, which vary depending upon your high school's policies as well as the colleges' policies to which you are applying.  This article will endeavor to give you a clear picture of what needs to be done and when, so seniors will not fret about missing application materials come winter.
To begin, let us review the facets of the college application that students have complete control over: the essays, the activity list, the school-specific supplements, and the basic personal and academic information.  These materials are all found on the Common Application or on the school's website. Deadlines for these materials vary among institutions, so it is critical that you research them far in advance to allow for ample time for completion.  Generally, deadlines for early admission (early action and early decision) will hover around early November or December; whereas applications for regular admission often must be submitted by early January.  Keep in mind that there are exceptions, like the UC's and CSU's, which do not offer early admission, but instead require all students to apply during the month of November.
Students consistently underestimate the amount of time necessary to write and revise essays, which is why many private schools create earlier, artificial deadlines for essay drafts to ensure their students are making progress.  In fact, many of these schools' counselors give feedback on a few drafts to point their students in the right direction, so it is important to keep abreast of these deadlines as well.
In addition to the main application, there are multiple supplementary materials that must be completed by teachers and guidance counselors.  Guidance counselors must submit transcripts, school informational packets, mid-year reports, and letters of recommendation. Meanwhile, two of your teachers must write letters of recommendation, highlighting your strengths inside and out of the classroom.  To ensure that guidance counselors and teachers meet their deadlines, you must give them ample notice about the schools you are applying to. Teachers will often set their own deadlines for letter of recommendation requests and may require you to fill out forms about yourself to help them write compelling letters.  In short, the more time you give your recommenders to write letters on your behalf, the more likely they will be your best advocates.
Stanford Medical Youth Science Program (SMYSP) provides this excellent example of a letter used to request a teacher letter of recommendation. Because most teachers only know about your performance in his or her class, these letters should highlight other aspects of your academic ability, extracurriculars, volunteer activities, and goals for the future.
Finally, do not forget to send in official score reports of your SAT and ACT results.  Colleges and universities require this information in addition to your self-reported scores on your application.  Score reports are generally due at the same time as each school's application deadline. However, most schools will consider scores from tests taken the same month as the application deadline.  For example, if you apply to Stanford Early Action (November deadline), your scores from the November SAT will still be considered. If you do choose to exercise this option, make sure you are ready to excel on the test come November as you will need to "rush deliver" the results in order to ensure that admissions committees will see them before making a decision on your application.
Even if you are an extremely organized person, the many facets and deadlines of the college application process can be an endless source of stress.  Moreover, just by meeting deadlines, you are not guaranteed admission to any selective college; you also need to make sure you are representing yourself in the best light.  Simply put, it is best to seek guidance about the college application process. High school counselors and teachers can be a fantastic resource, but, if you are looking for personalized advice, consider hiring an expert college admissions consultant, who can guide you through each step of the process and thus minimize the stress.
Like what you see here? We are happy to permit you to use our material as long as you link back! Please refer to us as the Cardinal Education Blog.
https://www.cardinaleducation.com/wp-content/uploads/2019/08/Cardinal-Ed-blog-15.jpg
240
560
Cardinal Education
https://beta.cardinaleducation.com/wp-content/uploads/2023/02/logo.png
Cardinal Education
2019-03-27 14:34:00
2021-07-07 00:40:02
Tips for Senior Year