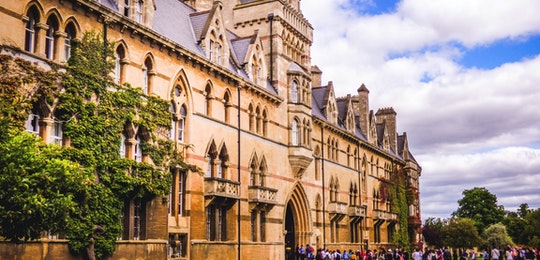 The University of California System Will No Longer Use SAT or ACT
Thursday, May 24, 2020, may well go down in history as the day the SAT and ACT began their final decline. For the past two months, American colleges have added their names to a growing list of institutions that would make the SAT and ACT examinations optional for students applying in the fall of 2020 due to the impact of COVID-19, but these measures had consistently been described as temporary. Thursday morning, however, the University of California Board of Regents voted unanimously, 23-0, to stop using the SAT and ACT moving forward. As the largest and most prestigious public university system in the United States, the UC schools are generally a bellwether for the state of admissions in America. What does this mean?
Short Term: Continue as Planned
The University of California will not stop considering these test scores immediately. Instead, they will be phasing them out over the next five years. This means that students applying in 2020 or even 2021 will have their applications largely unaffected by this decision. Our recommendations still stand: even though exam scores are optional due to COVID, students should still take them and submit their scores to stand out from the crowd of applicants opting out.
Long Term: Prepare for Double
Readers of the articles swirling around this decision will notice that the UC schools are not going test-optional or test blind. Instead, as they phase out the SAT and ACT, they will be phasing in their own admissions test. Until we know how other universities and private colleges may respond, this seems to be a frightening regression. If the SAT and ACT continue to see widespread use outside of the UCs, students intending to apply there will need to prepare for and take at least 2 examinations, not including SAT subject tests! At this time, we also do not know what form this UC exam will take and whether there will be any overlap in content or preparation strategy.
Only time will tell how this shocking announcement will change the landscape of American college admissions. In adopting their own tests, will state schools effectively shut themselves off from out-of-state students? Will the UCs' experiment end in failure? Either way, it is more important than ever to diligently prepare for these tests and discuss their strategy with educational consultants.
Like what you see here? We are happy to permit you to use our material as long as you link back! Please refer to us as the Cardinal Education Blog.
Tags: Higher Education, College, College Counseling, College Admissions, College Applications, College Consultants, Educational Consultants, College Test Prep, SAT, ACT, SAT Subject Tests, Summer Planning, COVID-19, Coronavirus, University of California, UC Schools, UCs, Test-Optional, Test Blind
https://www.cardinaleducation.com/wp-content/uploads/2021/05/pexels-david-jakab-1130683.jpg
260
540
Cardinal Education
https://beta.cardinaleducation.com/wp-content/uploads/2023/02/logo.png
Cardinal Education
2021-05-11 20:49:44
2021-07-26 21:20:03
The University of California System Will No Longer Use SAT or ACT