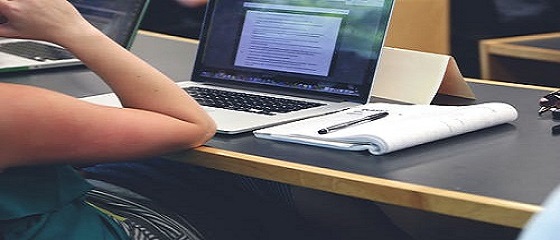 The Challenges of Screen Time and Homework During Remote Learning
This year's pandemic has impacted every aspect of our lives, including the way we educate our children. In March, many schools quickly moved to an online model and have continued to use it into the fall this year. There have been some downsides to the transition: students have reported increased stress levels and difficulty focusing on their assignments, in large part due to the unfamiliarity of online learning and dramatically increased time on screens. One challenge students are facing is a reported increase in work since shifting to remote learning.
Workload and Screen Time
Because students are spending most of their time at home and both students and teachers are generally spending less time in instruction during the school week, some students fear that teachers have responded by assigning an excessive amount of homework. 
The supposed increase in work is coupled with an increase in screen time; students are reporting using their devices at least 4-5 hours a day just for school-related assignments and activities; before the pandemic, the average amount of time kids spent on their devices was only 2.25 hours. This increased use in screen time can have serious negative effects, like disrupting sleep patterns and shortening attention spans. With screens inhibiting a student's restful sleep, they may find it more difficult to retain important information related to their studies, thus making assignments more difficult and laborious. Not to mention that using devices all day is already distracting with websites like Twitter and Netflix at your fingertips. 
Takeaways
There's a lot at play here. Because of remote learning, students are spending a lot of time on their devices, more than they normally would. This affects their sleep patterns and attention spans, which in turn affects their ability to complete assignments for school. This issue, coupled with the increase in students' remote workload, is leading to some serious stress problems. This may seem like a recipe for disaster, but it doesn't have to be if you're proactive about it. Talk to your child about their troubles with remote learning and see what resources are available to make things a little easier. There are loads of solutions out there, ranging from productivity programs to enrolling in a learning pod. Although remote learning has its serious downsides, there are always plenty of ways to make it work for you!
https://www.cardinaleducation.com/wp-content/uploads/2020/11/notes-macbook-study-conference.jpg
240
560
Eva Glassman
https://beta.cardinaleducation.com/wp-content/uploads/2023/02/logo.png
Eva Glassman
2020-11-04 23:15:36
2021-11-04 20:14:21
The Challenges of Screen Time and Homework During Remote Learning